"Safe-air" space enabled by localised advice
meo "Demand Response Ventilation" is backed by the most powerful air quality pattern recognition engine.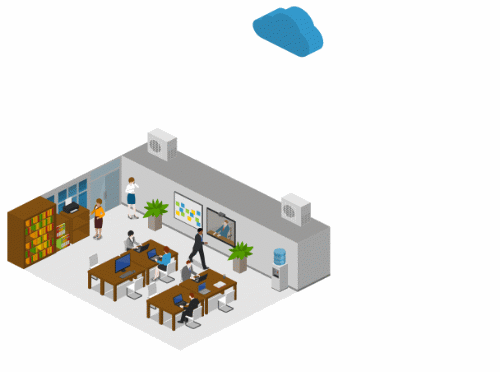 Air Intelligence Delivery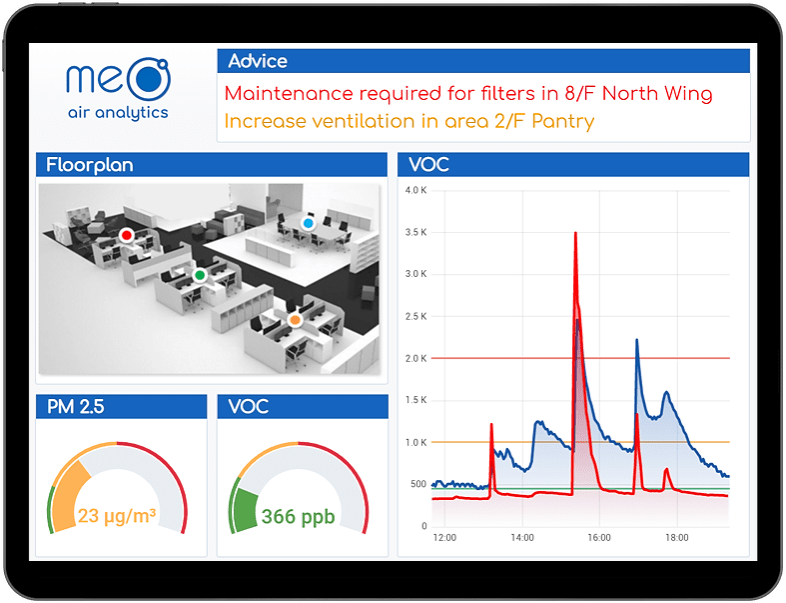 With meo,
you are covered even after everyone goes home.
• 24/7 continuous monitoring
• Insights shared with people who care

You get alerts, auto-remediation with HVAC or just advice messages.
Our air intelligence tools are easy to integrate to cater your needs.
Solutions for selected market segment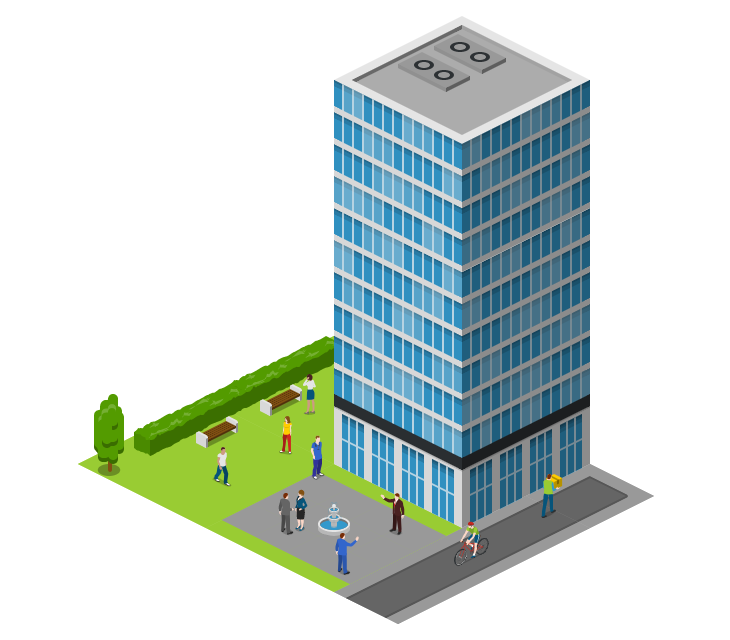 Green Building Certification
Gain points under your preferred certification scheme
Per-floor monitoring & alerts for energy efficiency and BMS remediation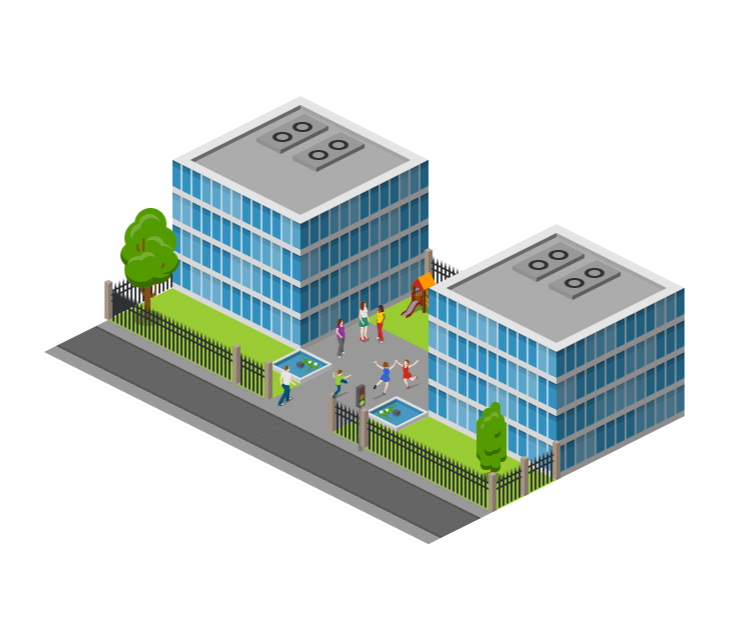 Duty of Care
Give parents and patients the peace of mind they require
Ideal for schools, hospitals and public institutions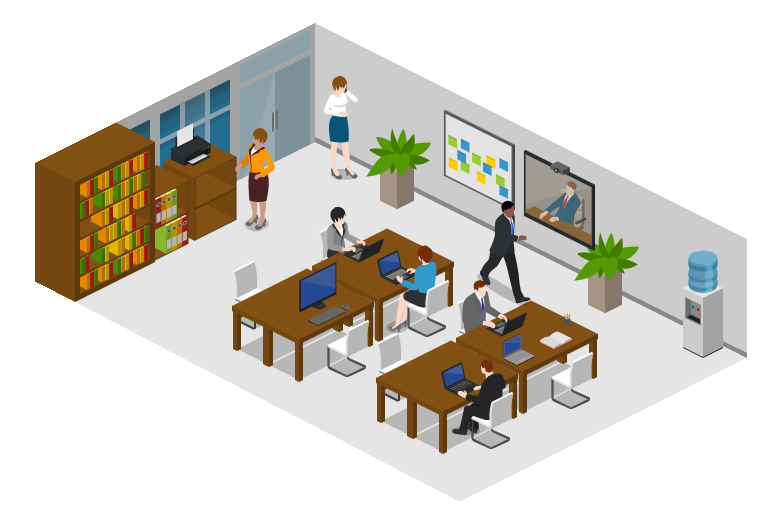 Problem Solving
Diagnose and fix the cause of employee complaints
Short-term root cause investigation 24/7 monitoring program
meo already deployed