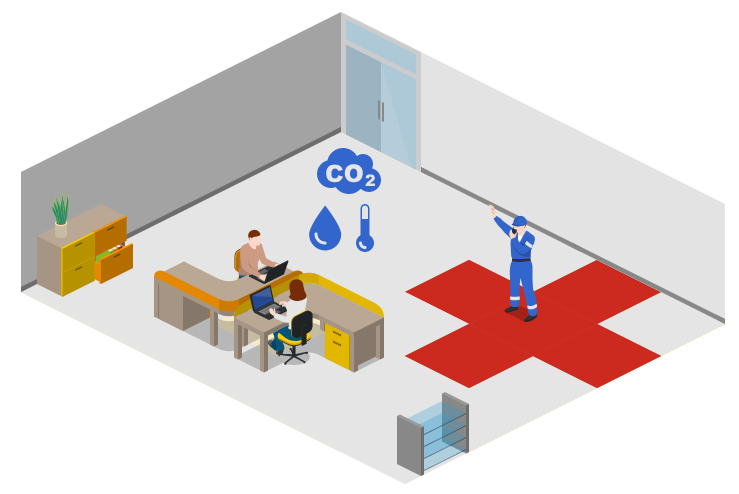 Installed by authorized meo partners only
(subject to terms and conditions)
Paris • Hong Kong • Singapore • Seoul • Sydney
We are going to setup each node to use a specific Wi-Fi network

You need:
> a stable & strong 2.4 GHz Wi-Fi connection
> meo corporate account credentials (from meo staff)
> meo app on smartphone/tablet, from Google Play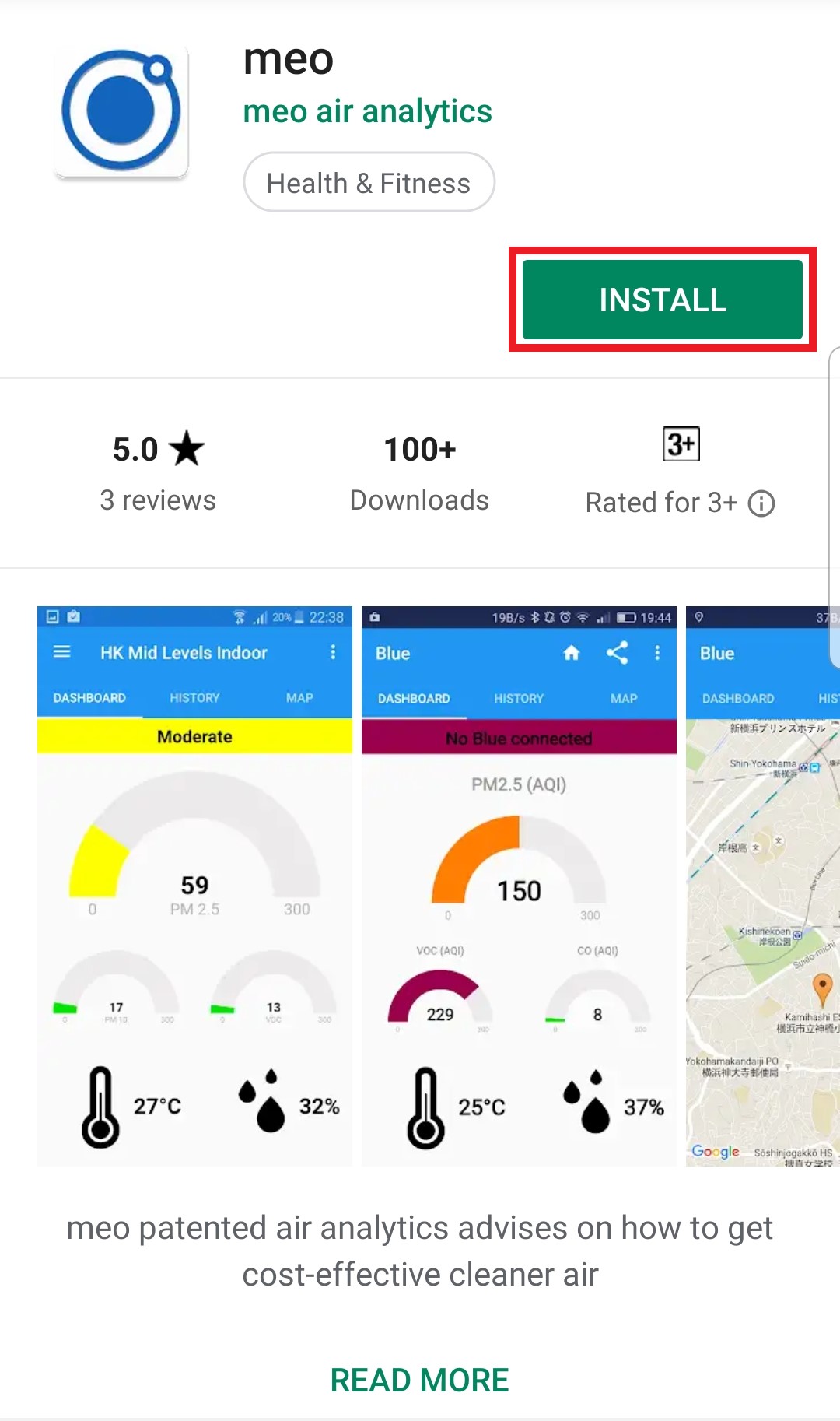 Note 1: Bluetooth is only used once for initial setup of each node
Note 2: Do not use the graph shown on the app: they only serve the purpose of checking the node is able to send data to the cloud via the provided network.

Let's start (with video links below)
Step 1 | Allow Bluetooth communication between your smartphone/tablet and each meo node
> Plug in one of the nodes
> Go to Bluetooth Settings in your smartphone/tablet, and enable Bluetooth
> Locate "blue meo" or "meo node" and connect to it
> When asked, key in the Bluetooth pairing password "123456" and press "OK"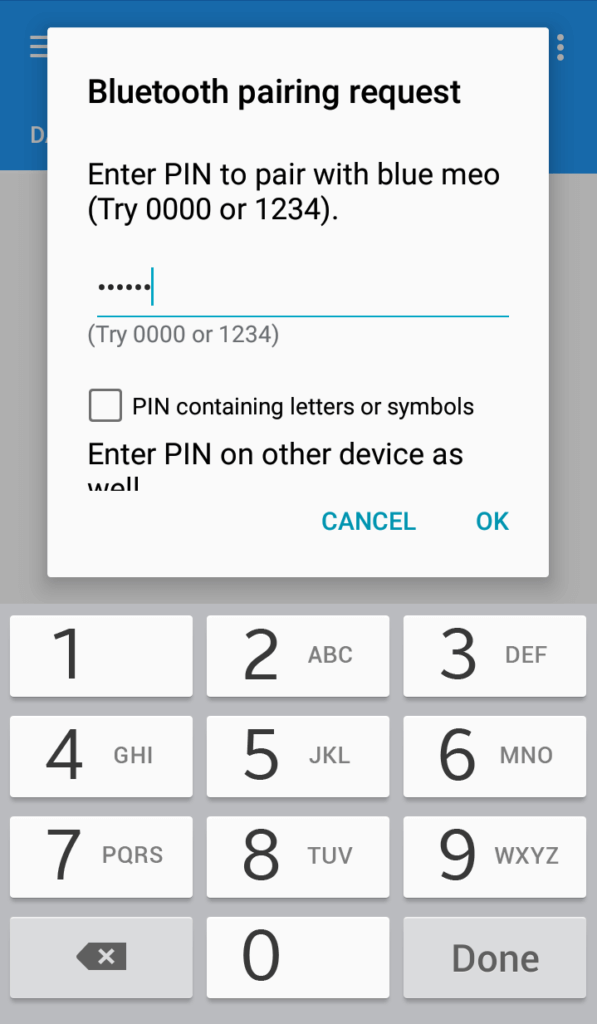 Once meo node is paired, deactivate Bluetooth on the smartphone/tablet
Unplug the node. Wait for 5 seconds. Replug the node

Step 2 | Launch "meo" app and click on "Login Later"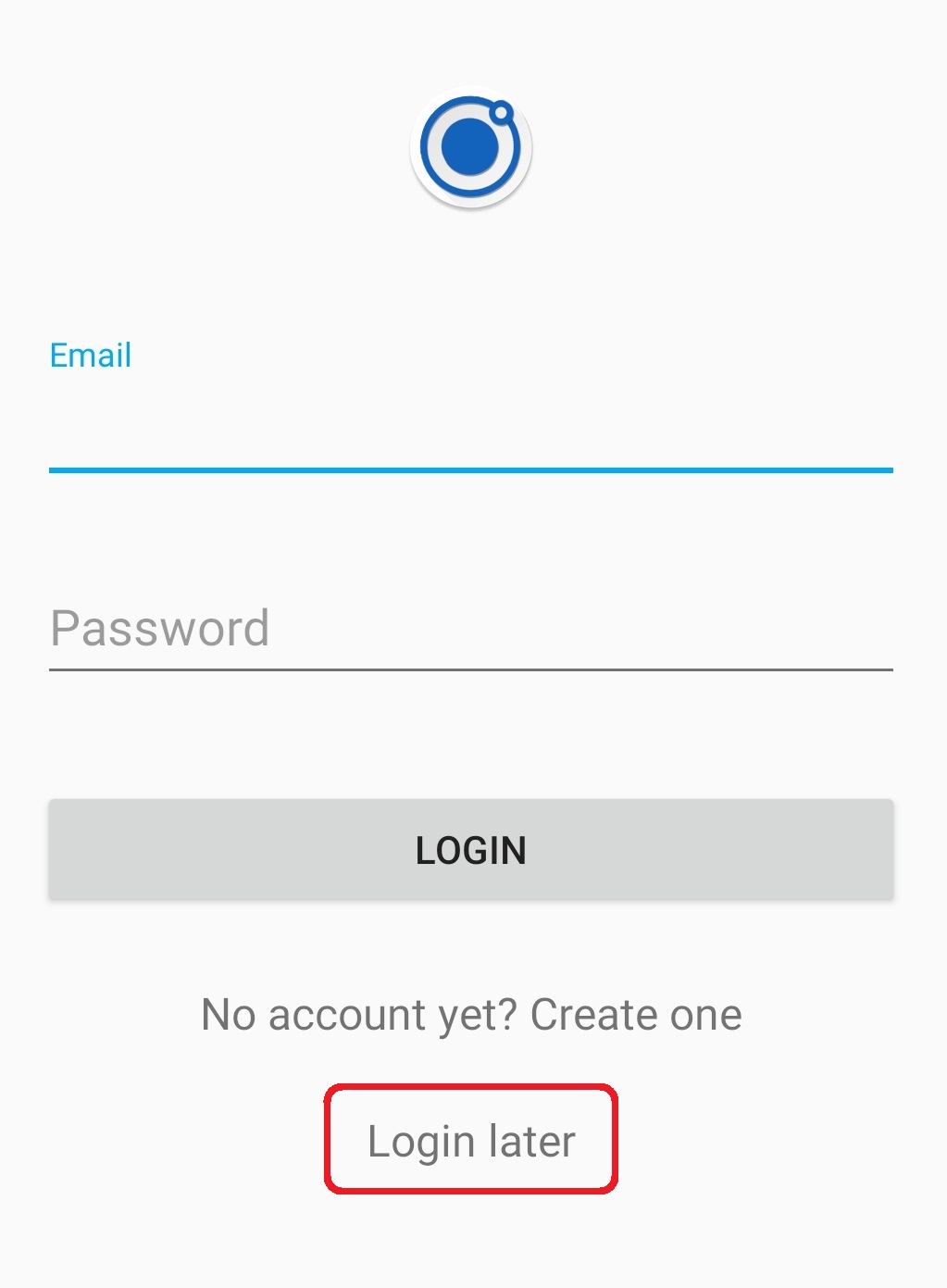 Step 3 | Click on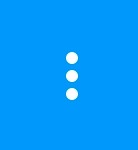 in the top right-hand corner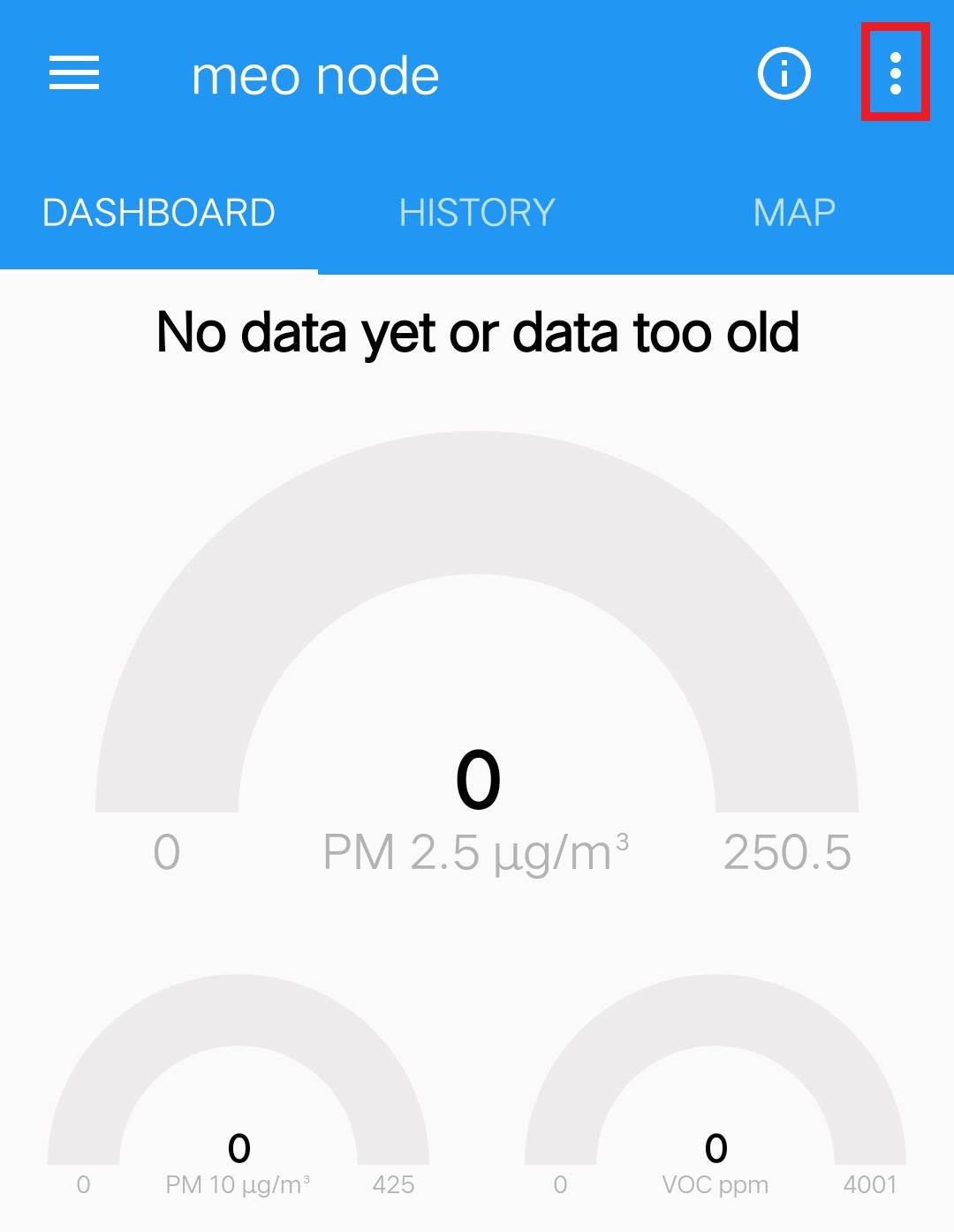 Step 4 | Click on "Connect a device"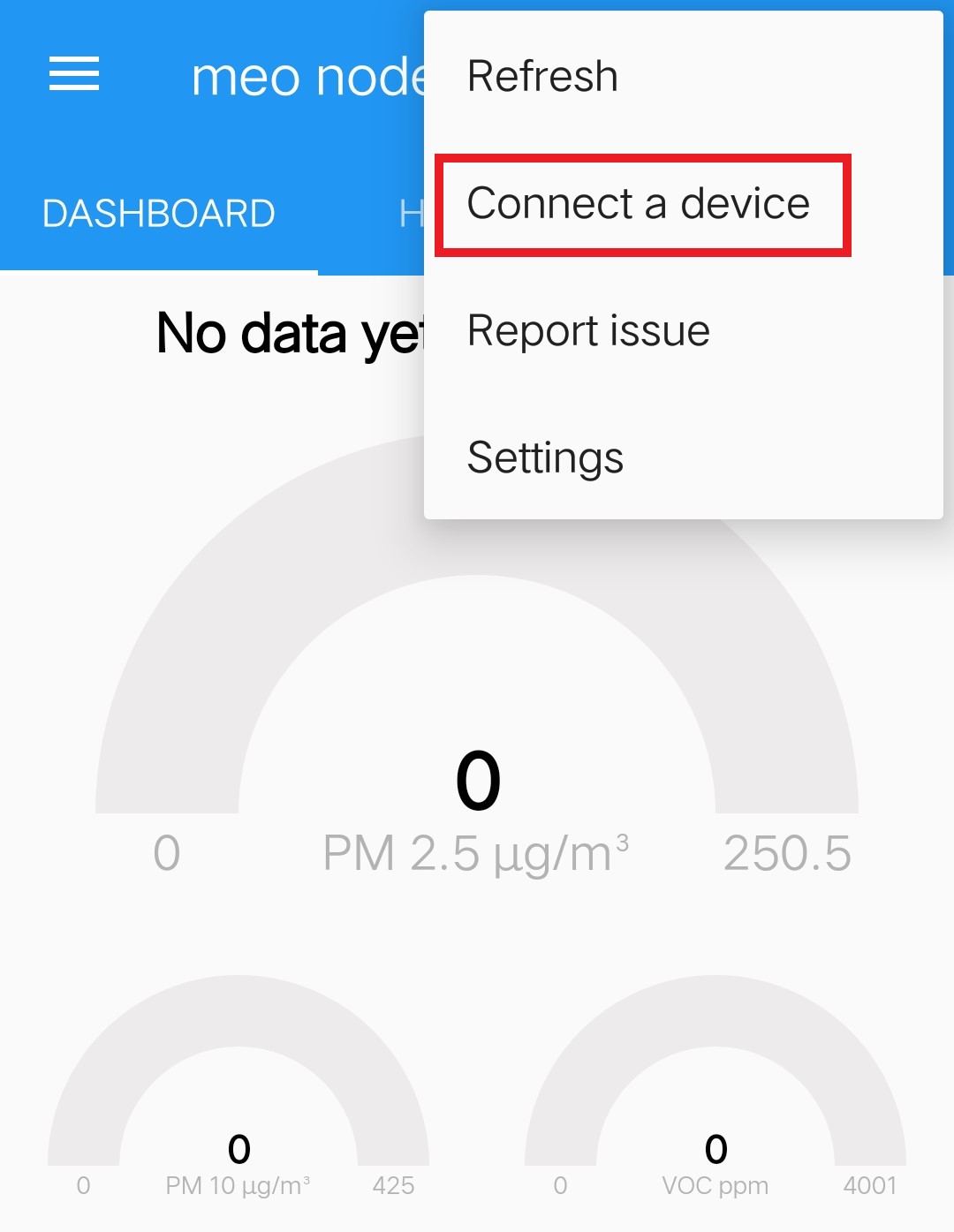 Step 5 | If "Bluetooth permission request" appear then click "YES" and go back to previous step (#4). Otherwise, continue to the next step.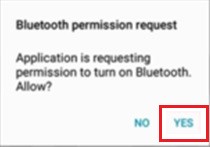 Step 6 | You will see "meo node" under the list of "Scanning for devices…".
> Do not click on that meo node when you see "Scanning for devices"
> Take note of the Bluetooth MAC address that identifies this node.




Step 7 | Wait until the top message says "Select a device to connect". Select this node




Step 8 | When "Wi-Fi SSID & Password" pop-up appears, input the Wi-Fi SSID & Password and click "SEND". Wait for up to 30 seconds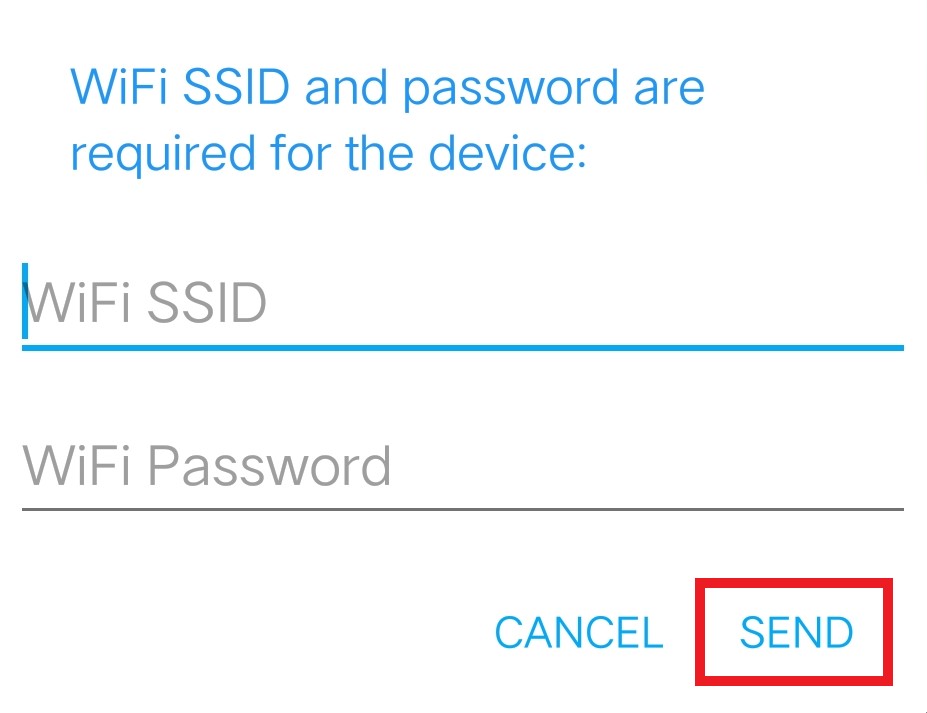 Step 9 | Repeat Step 8 if Wi-Fi popup appears again

Step 10 | Your meo node is now connected to your Wi-Fi network.
> Turn off Bluetooth
> The setup for this node is now finished

Repeat Step 1 to 10 for each new node to install
We are going to setup each node to use a specific Wi-Fi network

You need:
> a stable & strong 2.4 GHz Wi-Fi connection
> meo corporate account credentials (from meo staff)
> meo app on smartphone/tablet with iOS version lower than 13.0, from Apple Store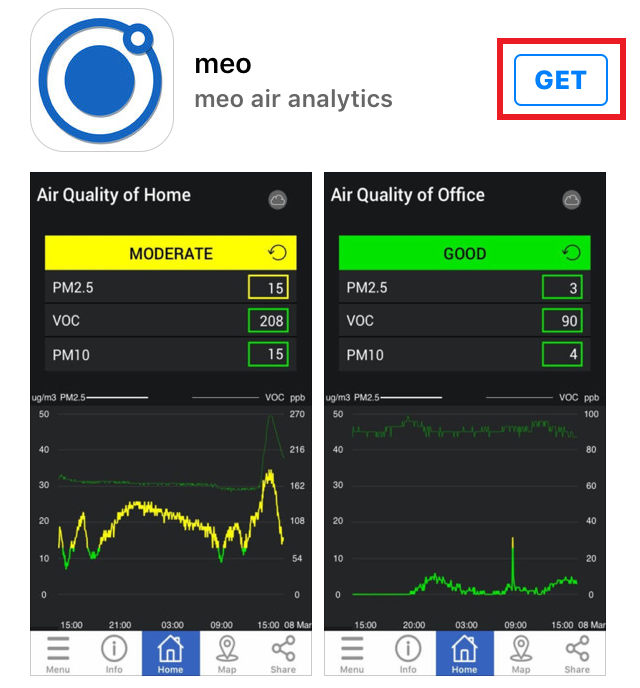 Note 1: Bluetooth is only used once for initial setup of each node
Note 2: Do not use the graph shown on the app: they only serve the purpose of checking the node is able to send data to the cloud via the provided network.

Let's start:
Step 1 | Plug in one of your meo nodes to power
Wait for 30 seconds, for Bluetooth initialisation on meo node

Step 2 | Launch "meo" app, and input meo corporate credentials, then click on "LOGIN" (if it is not already launched and logged in)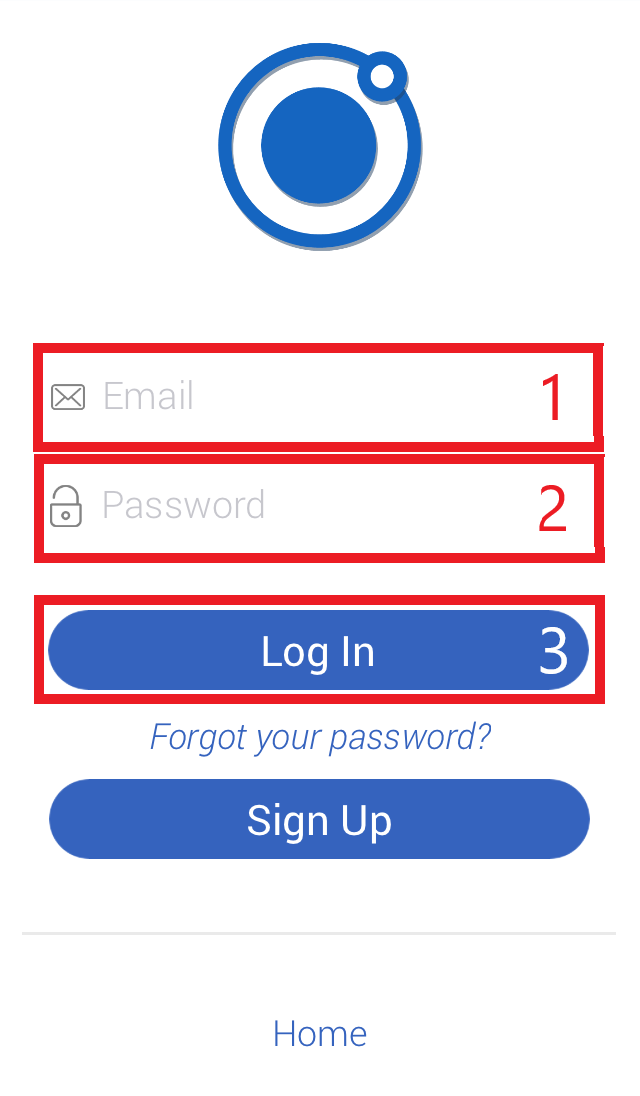 Step 3 | Enable Bluetooth on your iPhone/iPad by sliding up from the bottom of the screen and selecting Bluetooth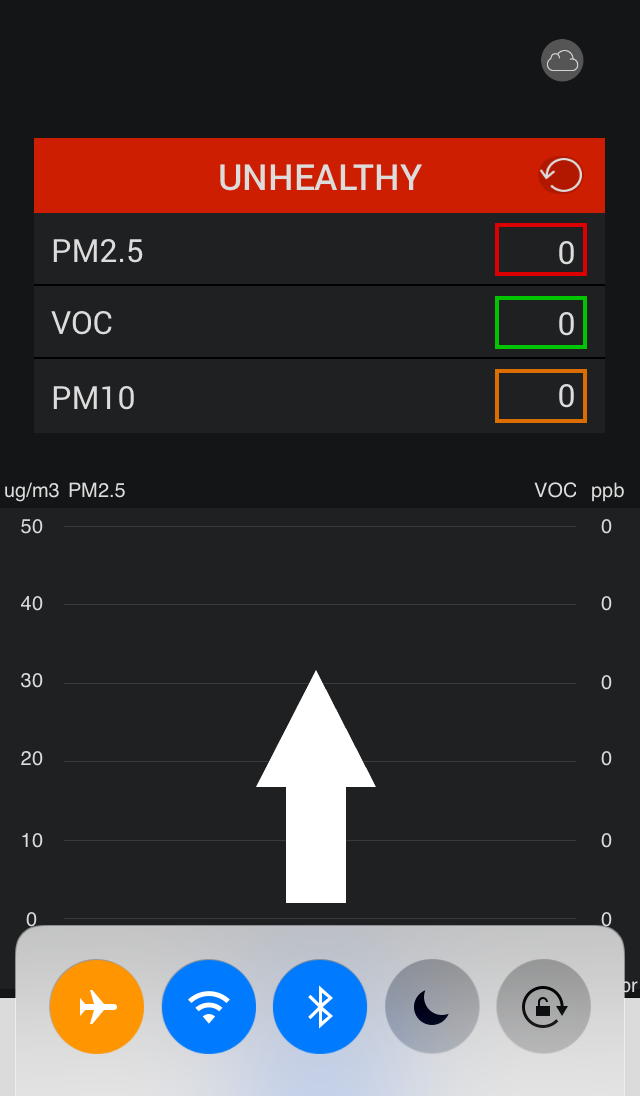 >>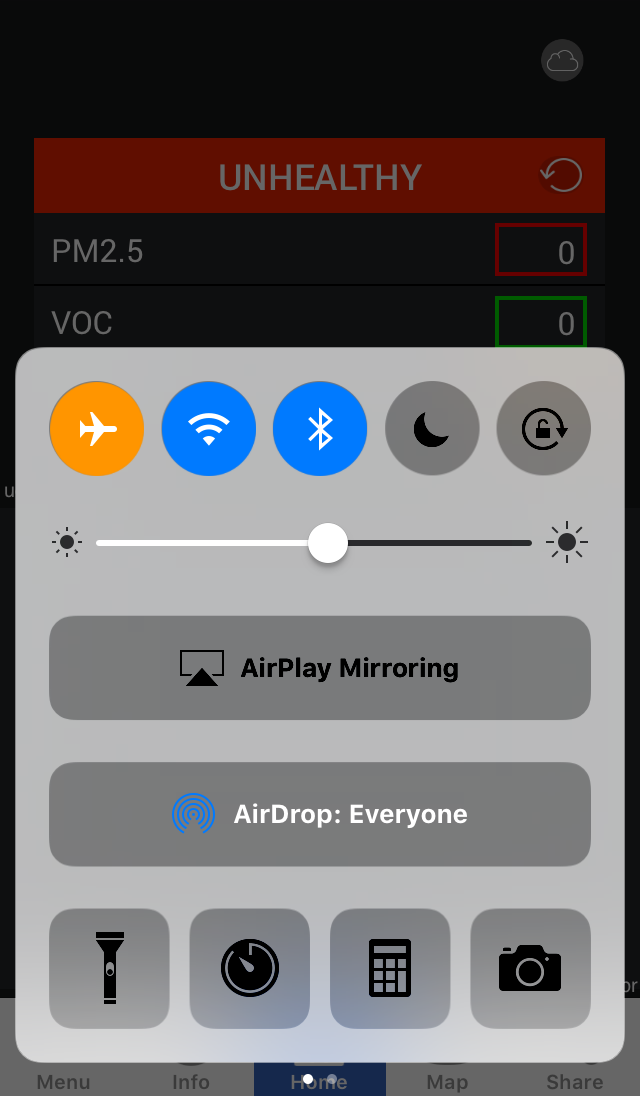 Step 4 | Click on "Menu" icon (bottom-left hamburger icon)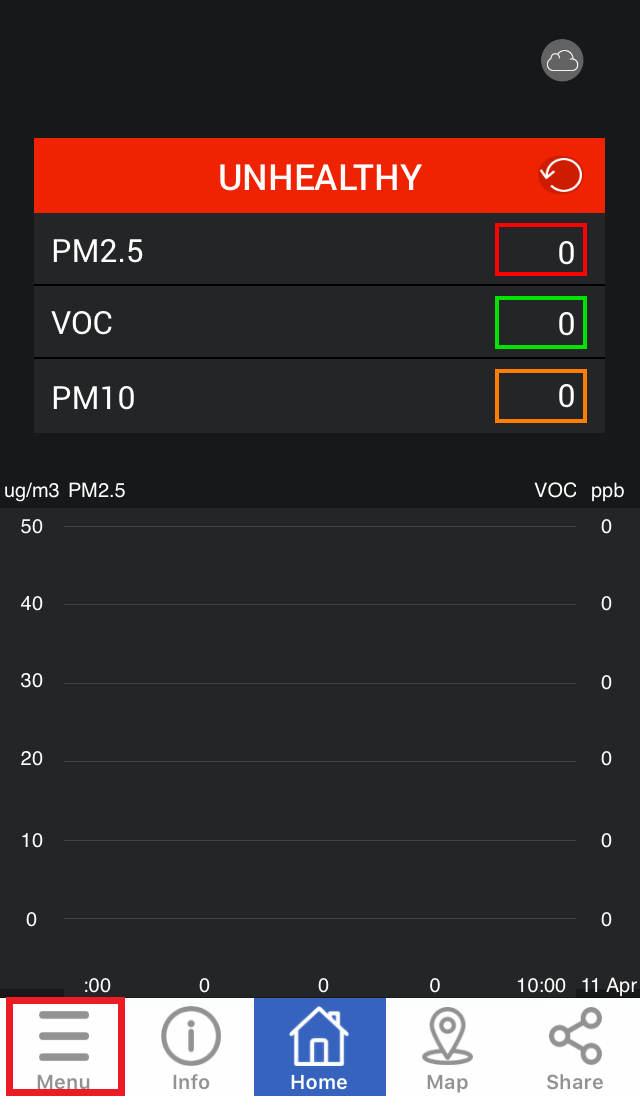 Step 5 | Click on the "Arrow down", next to your meo account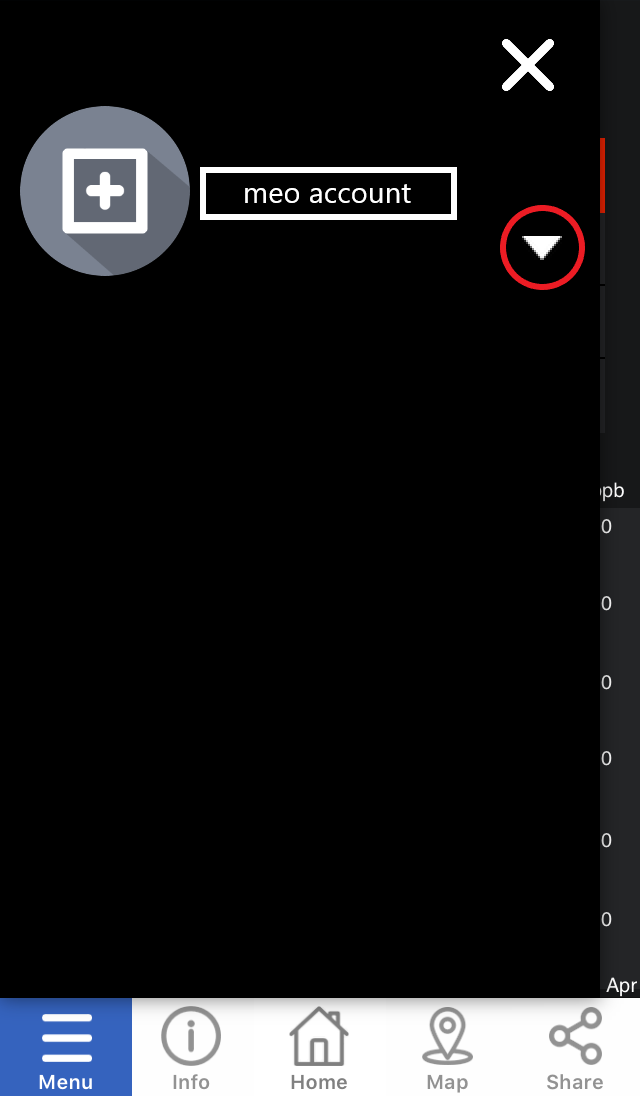 Step 6 | Click on "Connect a device"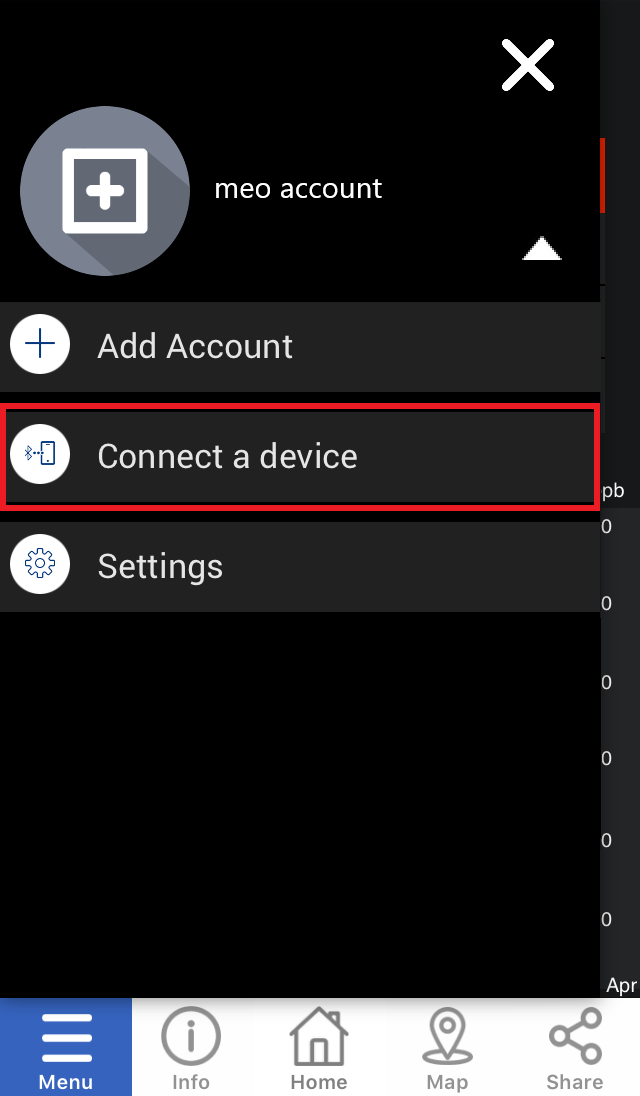 You will see "meo node – xxxxxxxxxx"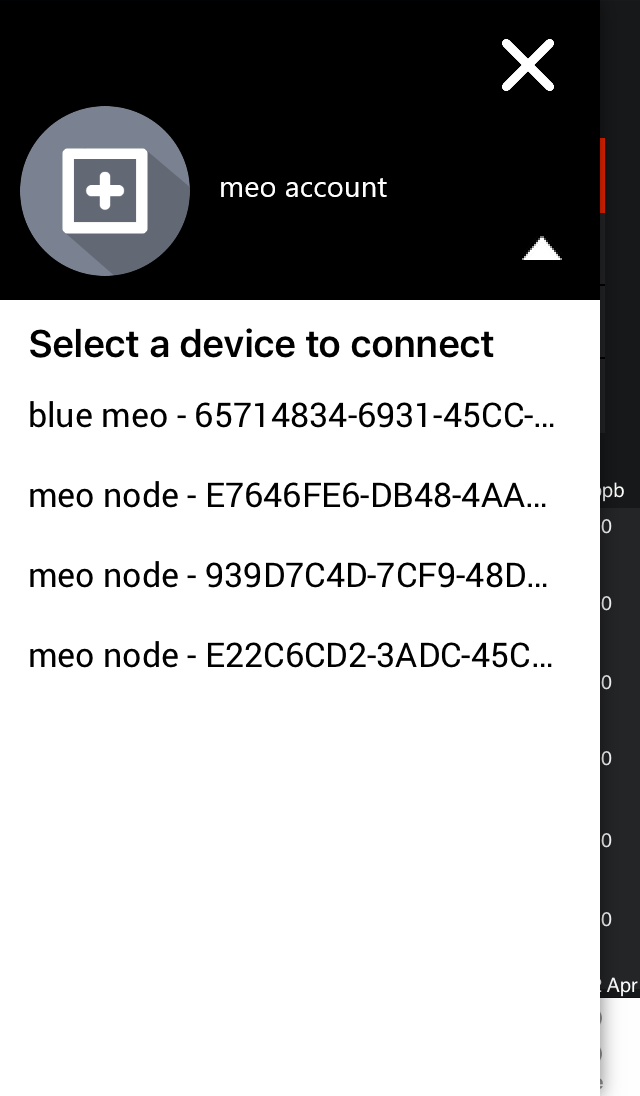 Write down the first 6 characters of this node. It will be usefull to differentiate the nodes, when many are online.




Step 7 | Select that node, by clicking on it

Step 8 | When "Bluetooth Pairing Request" pop-up appears, input the password "123456" and click "Pair"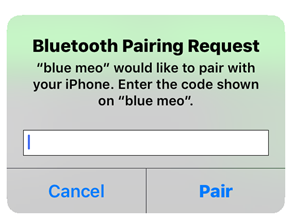 If "Invalid SSID" message appears, please click on "Try Again". meo node tried to connect to meo default password and didn't find it.

Step 9 | When "Wi-Fi SSID & Password" pop-up appears, input the Wi-Fi SSID & Password and click "Send". Wait for up to 30 seconds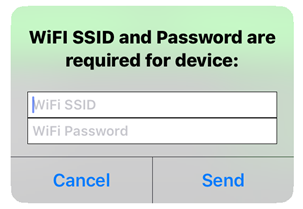 Step 10 | When the successful connection pop-up appears, click "OK". Wait for few seconds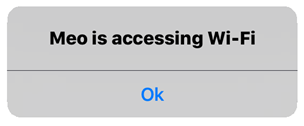 Step 11 | Then, the "Register new node" notification will appear. Click "Ok"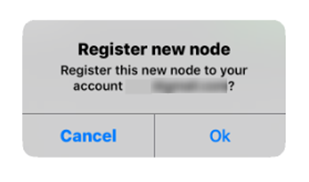 Step 12 | Wait for 10 seconds, to let your meo connect to the network

Step 13 | Turn off Bluetooth on your smartphone/tablet.
Unplug the node.
Wait for 5 seconds.
Replug the node

The setup for this node is now finished

Repeat from Step 1 to Step 13 for each new node to install

Should you have any enquiries, please feel free to contact us at cs@meo.life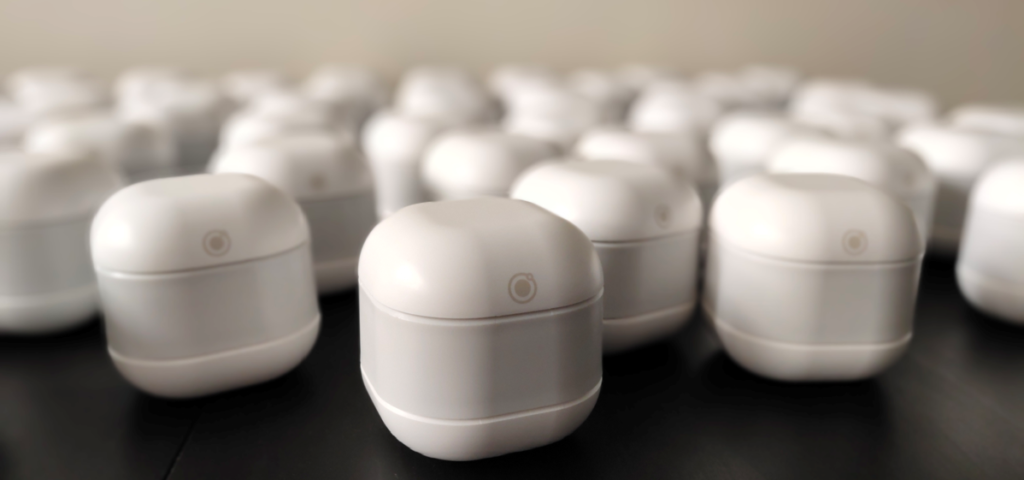 Your node works right out of its package
Caution:
. Do not cover the ventilation (on any of the 4 lateral sides of the node).
. Mainly for indoor use. When used outdoor, meo node shall be protected dripping or splashing.
. No user replaceable parts inside, refer servicing to manufacturer specified agency or qualified service personnel. meo nodes do not contain any batteries.
. Disposal: All meo nodes are meo's property. They should be returned to meo or meo dealer, once subscription lapses and is not renewed.

Unbox your meo node
Two accessories included:Power adapter
USB cable
Connect your meo node to a power socket (using provided power adapter and USB cable). There is no rechargeable battery on this meo node
meo node will show up lightsThere are 6 lights, vertically placed, below meo logo
The very bottom light is also used for technical status
After max 3 minutes, even without Bluetooth, nor wi-Fi connectivity, your node will show you the air quality (PM2.5 US EPA AQI) through those 6 lights: Connecting your node to Wi-Fi will allow you to visualize all history of measurements (see the next tabs)

Air quality is shown through lights (based on US EPA standards) from the bottom light to the top light:1 GREEN light: GOOD
2 YELLOW lights: MODERATE
3 ORANGE lights: UNHEALTHY FOR SENSITIVE GROUPS
4 RED lights: UNHEALTHY
5 PURPLE lights: VERY UNHEALTHY
6 BROWN lights: HAZARDOUS

Technical status are provided through blinking the most bottom light:Blinking BLUE: Ready for Bluetooth connection
Blinking GREEN: Wi-Fi connection is successful
Blinking PINK: Wi-Fi connection in progress
Blinking RED: Wi-Fi connection unsuccessful. Please check credentials entered