Productivity across all levels of employment matters and business leaders struggle to make sure it is optimized by investing in training, team building, office settings, freebies and many other proven strategies. However, 15 years of research has shown a close link between air quality and productivity that are the basis for green buildings and better indoor air management.
For many years we have known about the sick building syndrome (SBS), which are the common ailments that arise from time spent in a particular building and being exposed to poor ventilation or air filtration, outgasses from building materials, volatile organic compounds (VOC) and molds. Common ailments resulting from SBS are: headache, dizziness, nausea, eye, nose or throat irritation, dry cough, itchy skin, poor concentration, fatigue, voice hoarseness, allergies, cold, increased asthma and flu-like symptoms. And it all escalates to affect our congnitive capacity and productivity. So efforts to reduce both indoor and outdoor air pollution are actually investments in productivity, human capital and economic development.
The earliest known research on air quality and productivity dates back to 1999. Since then many studies on packers, call centers, farmers and even football players have confirmed that poor air quality has a negative effect on productivity, both indoors and outdoors.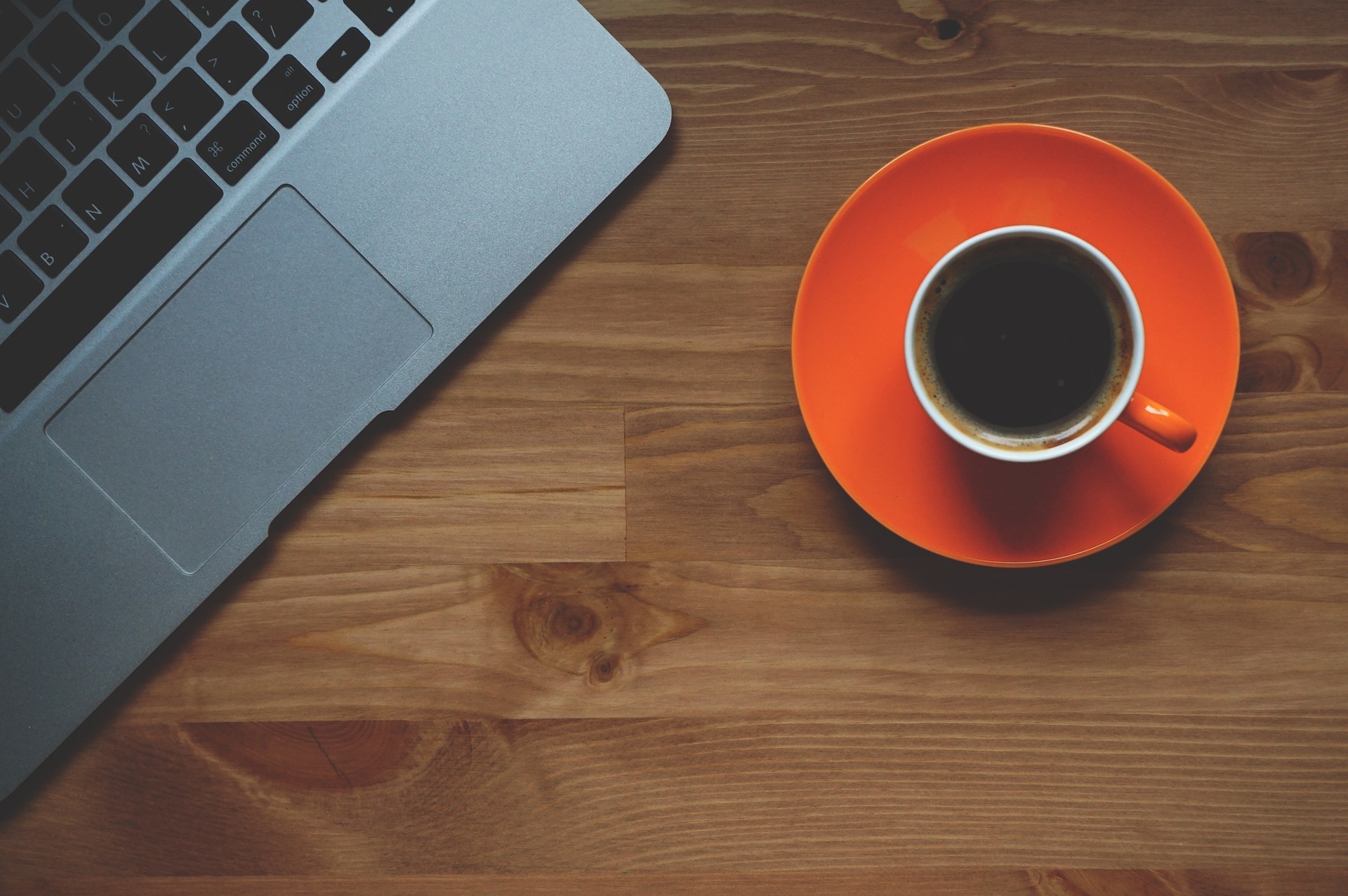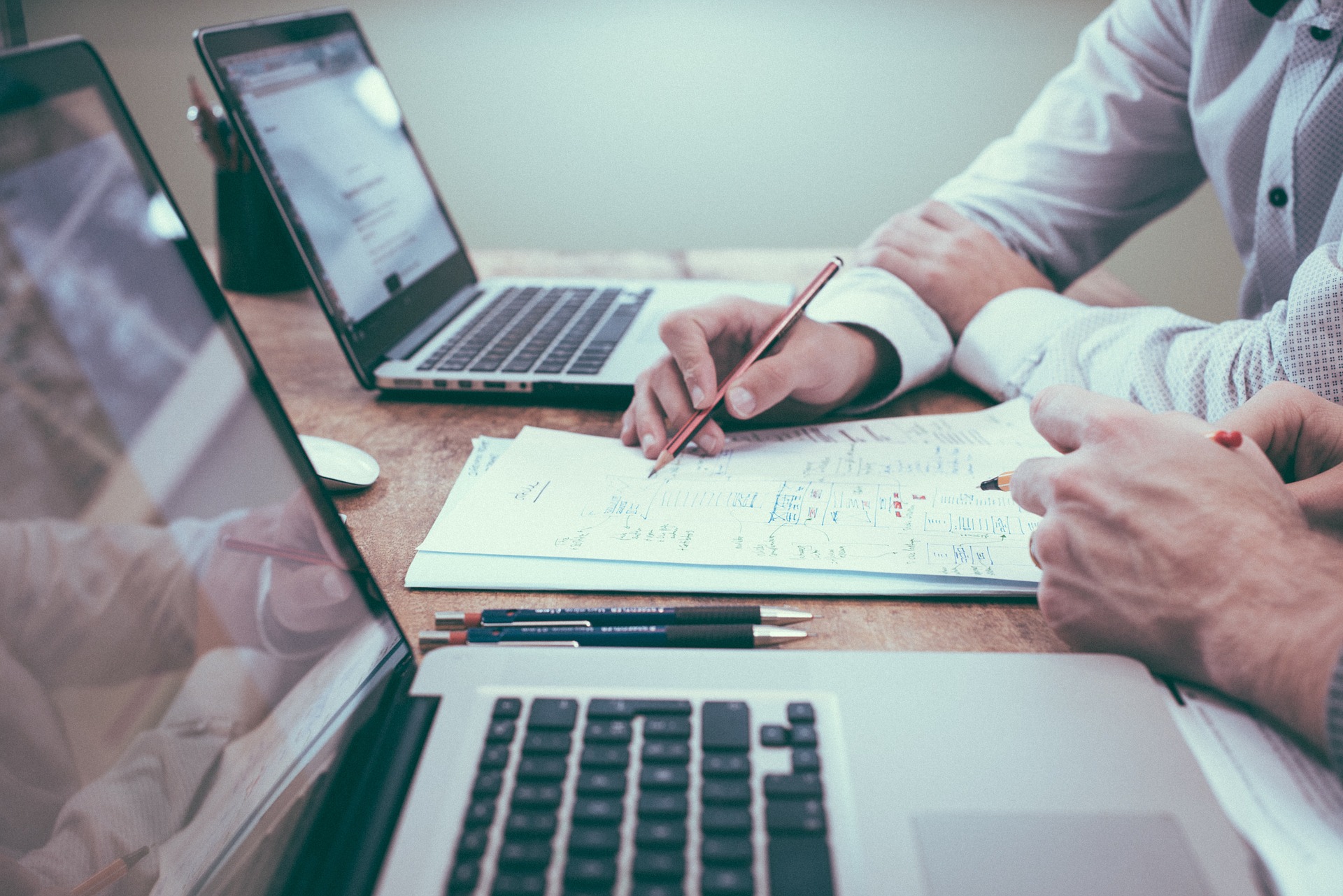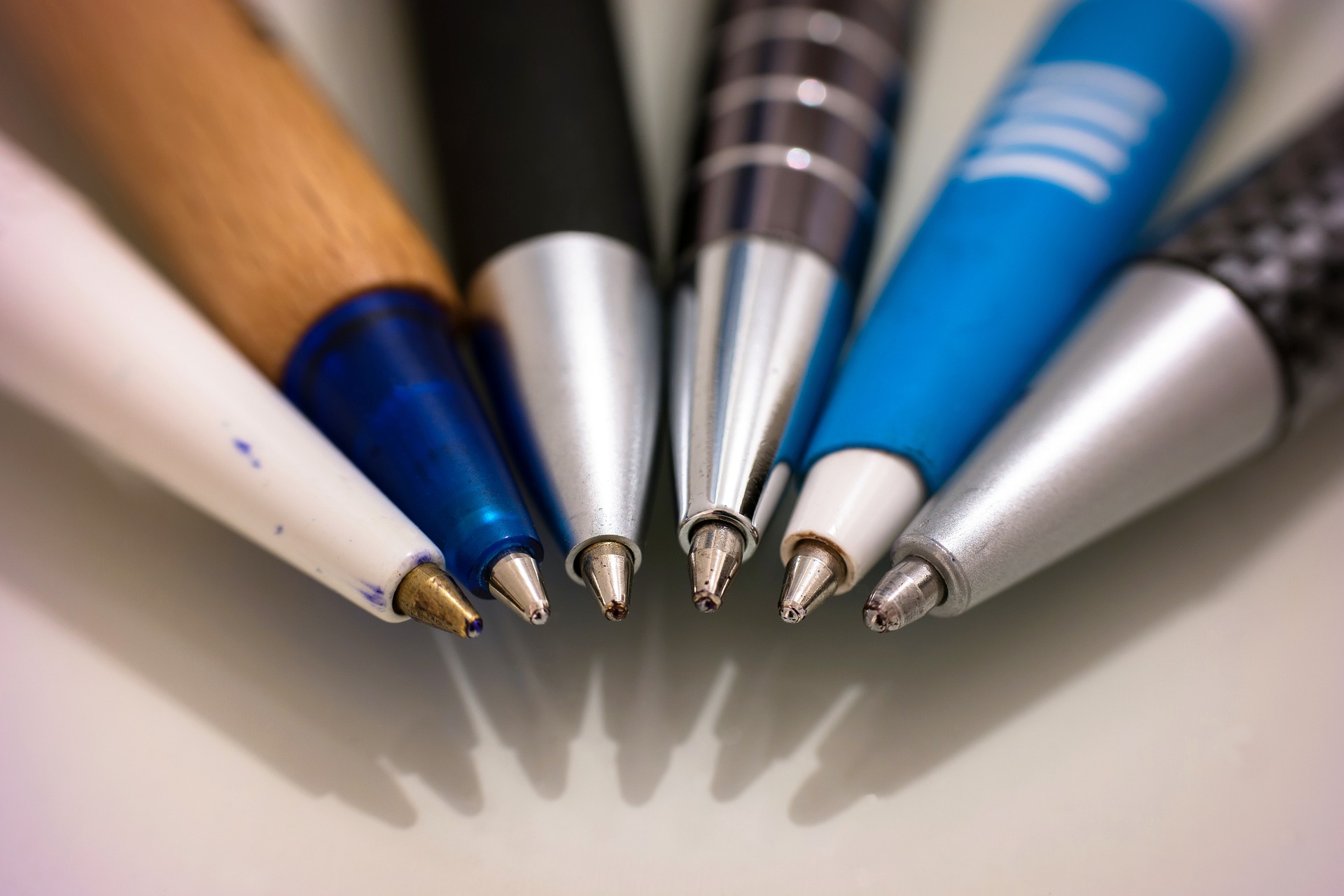 In 2011, the National Bureau of Economic Research looked at farm workers output and ozone levels. They found that a decrease of 10ppb in Ozone concentrations increases worker productivity by 4.2%. Overall the research found that even at lower levels of Ozone than the standard, there were negative impacts on productivity and its strict regulation would yield benefits in health, productivity and possibly other areas. This was followed in 2014 by a research at Columbia, the University of South California and the University of California-San Diego where researchers looked into the effect of PM2.5 on pear-packers in California. It was found that just a 10 unit increase in PM2.5 decreased productivity by approximately 6% and that productivity is affected even below US standards. Moreover, Harvard University researchers recently assessed the effect of air quality in knowledge workers, those who are indoors mostly in front of a computer throughout their work day. They analysed Ctrip productivity in China against indoor air quality and found that workers are 5-6% more productive when air pollution is 0-50 AQI compared to 150-200 AQI. In a separate research by Harvard and Syracuse University, researchers looked into VOCs, CO2 and productivity. In addition to confirming the negative effect of air pollution on cognitive function, they specifically found that the greatest change (up to 15%) was observed in those cognitive functions involved in crisis response, information usage and strategy.
This body of research has shown how important it is to look into ways to improve indoor air quality. John Mandyck, chief sustainability officer for the NYSE listed United Technologies Corporation (UTC) said: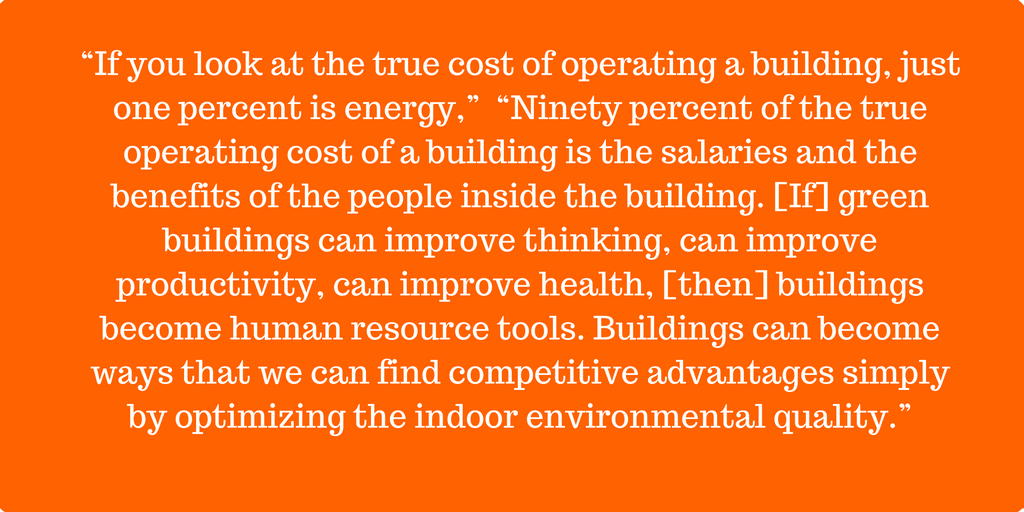 So what can we do with all those buildings that are old or just not green?
Control biological contaminants such as bacteria, viruses, fungi (including molds), dust mite and pollen. These may result from poor maintenance and housekeeping, water spills, inadequate humidity control.
Control chemical pollutants such as tobacco smoke, emissions from products, new furnishings, building materials or cleaning products.
Control particles. Particles are solid or liquid substances of dust or dirt from outdoors or other activities such as printing, painting or operating equipment.
Let's:
Make sure ventilation is adequate and not obstructed.
Make sure the air is filtered to reduce particles.
Make sure to use safe cleaning products and best practices for machine operation.
Know your indoor air quality, control possible pollution sources, implement measures to improve air quality and make sure you are providing the best environment to nurture productivity!
---
Sources:
NIH – The Sick Building Syndrome
Harvard Business Review – Air Pollution is Making Office Workers Less Productive
INSIDER – The pollution outside your office window affects your work.
EPA – An Office Building Occupants Guide to Indoor Air Quality
The World – Want better thinking and productivity? Improve the air quality in your office.