A cruise is one of the most sought-after holiday destinations. The Caribbean, Mediterranean, Alaska, northern Europe and some areas in Asia have the largest array of Cruises with lavish restaurants and what seems like a relaxing holiday in the middle of nature but with all the conveniences of a touristy city on board. Worldwide a total of 24.2 million passengers enjoy cruises every year.
Unfortunately for cruise holiday goers, reports conducted by journalists in France and in the UK have shown that fine particulate matter (known as PM2.5 and PM 10) is particularly high on these cruise destinations.
Cruise ships are important sources of air pollution impacting the routes they cover and the cities in which they dock. One cruise ship emits the same amount of carbon dioxide as one million cars per day. We might think that this is only the trail left by the cruise, but in fact it affects also the people on the cruise. Journalists measured the air quality on the main deck and found that the concentration of fine particles was twice as high as the concentration in London's Picadilly Circus and similar to the measurements in New Delhi, all coming from the same ship's funnels.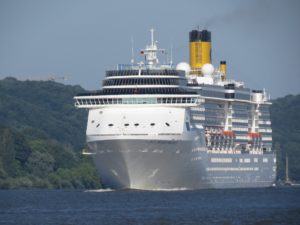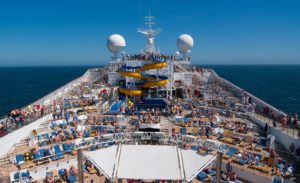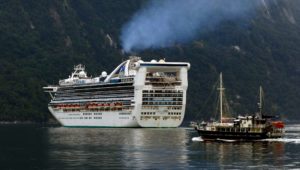 Why?
Cruises use residual fuel of very low quality, it's the fuel left after the refined fuel for cars has been extracted. But it's cheap and maritime global regulation is limited and difficult to enforce. Nonetheless, the International Maritime Organization has fixed the 1st January 2020 as the date for all passenger ships to use fuel with maximum 0.5% lead content, it is now 3 times that level at 1.5%.
All cruise goers and communities living in the ports where these cruise ships dock have the right to know what they breathe. More regulation is essential, but constant monitoring on-board and off-board is essential to reassure users and communities of the air quality they are exposed to.
Meo's air quality monitor- measures PM2.5 and PM10.
Let's measure and take control of the air we breathe!
Sources:
Independent – Air quality on cruise ship deck 'worse than world's most polluted cities', investigation finds
LaProvence – Le souffle pollué des géants des mers en Méditerranée