[:en]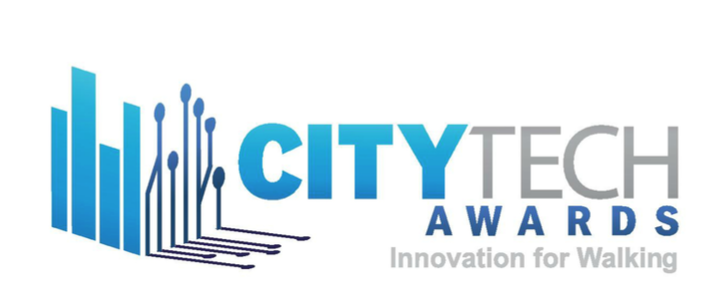 Walkable and liveable communities are the goals of the up-coming Walk21 Hong Kong conference on 3-7 October 2016. Walk21 and Civic Exchange are organizing this event to highlight how environments that are 'pedestrian-first' enable wellbeing, economic growth and social inclusion.
Acknowledging the role of technology in enhancing the walkability of urban settings and the importance of 'smart' elements in urban settings, the Internet Society Hong Kong is supporting the CityTech Awards to encourage innovations that improve the walkability of cities.
@bluebymeo is participating in the Walk21 HK CityTech Awards and is excited to be among the 20 finalists!
Meo is committed to raising awareness about the perils of air pollution and to help people protect themselves from it, a problem that is especially prevalent in urban settings such as Hong Kong. Meo has created Blue, an actionable air quality monitoring solution to help individuals not only see the characteristics of the air surrounding them but also take actions to prevent harmful health effects. This device presents a number of benefits: at the individual level, Blue can help immensely those suffering from chronic respiratory conditions, air related sensitivities or simply those concerned about air quality by alerting them to threats and advising them on potential solutions; at the community level, Blue is a platform that helps build collective information that can go much beyond the reach of existing institutional pollution measurement schemes. Individual information can be combined to provide real-time geo-localized information with great societal benefit because people who want to walk, or exercise outdoors can have access to very specific information on which areas to avoid in order to have a healthier outdoors experience.
The blue solution has multiple market applicability. It is designed with the individual in mind, to ensure each user has access to precise knowledge about exposure to pollutants and providing actionable measures. However, this device has also a great potential if embedded in 'smart cities' solutions. The combination of low price and a high quality product means much more precise data on air pollution patterns can be gathered across the city from multiple points. This can help us to understand how to build a city with better air quality through architecture, motorized movement restrictions and many other potential measures that can improve the conditions to help people have a better, healthier and more enjoyable pedestrian experience. In addition, blue embeds machine learning algorithms to analyse data received, and provide dedicated reports of the situation. The impact of wide use of this device is ultimately to push individuals and governments to take action to improve the quality of the air and improve the outdoor experience for those who walk, exercise or simply enjoy outdoor life.
Help us win the City Tech Awards!
because @bluebymeo is an innovation to improve hk's walkability
VOTE for us – No. 7…


VOTE HERE
[:]